This is our review of the Best Pre-workout with Creatine in .
Fitness has taken center stage today, with people now rightly focusing on maintaining healthy vitals and weight. For this, focusing on building muscle, strength, and stamina is essential. Unfortunately, many people find it difficult to workout beyond a certain time duration or training level. Bodybuilders and athletes, too, need to push themselves constantly to achieve higher gains. A pre-workout supplement helps to give that much-needed push towards healthy perfection.
Currently, the market is seeing a flood of pre-workouts. As a result, a common question I encounter from my clients is, "Which pre-workout is the best?" While there is no blanket rule for all, I generally lean towards a pre-workout supplement with creatine.
This is for the simple reason that creatine is among the most well-known and well-researched nutrients today. Creatine is instrumental in enhancing exercise performance and muscle recovery. In my experience as a nutritionist, I have received more positive feedback about pre-workouts with creatine than any other.
I have handpicked 7 creatine pre-workouts that I found to benefit immensely in achieving better exercise performance and delaying fatigue. Although each product is an excellent performer, I consider NutraBio PRE Workout Powder the best pre-workout with creatine on an overall level. It has a zero-calorie formula packed not just with pre-workout essentials but also a great vitamin system and hydration complex.
Here are my 7 best pre-workouts with creatine to help you meet your fitness goals.
Check out the latter half of the article, as I will tell you exactly what to look for when buying the best pre-workout supplement with creatine and answer some of the most common questions about creatine pre-workout supplements.
7 Best Pre-workout with Creatine Reviewed
Note: All nutritional facts mentioned below are for a single serving as mentioned on the product label.
A complete pre-workout supplement should be a combination of nutrients that promote better exercising capabilities, delay fatigue, and quicken muscle recovery. NutraBio PRE Workout Powder does all of this and even goes a step beyond.
The formula is one of the most complete ones I have come across among pre-workouts. The endurance and power deliverables are strong with a combination of creatine monohydrate, beta-alanine, l-leucine, and betaine.
Their L-citrulline dosage is also a whopper. This means more efficient blood flow to muscles and stronger performance. As a plus, they have included the fermented form of L-citrulline. This means quicker absorption from the gut and faster availability to muscles.
The most exciting part about this supplement is how they have incorporated caffeine. Most products include anhydrous caffeine, which is fast-acting and results in a quick and intense burst of energy to perform. Unfortunately, this also means that when the effect of caffeine wears off, you could feel a tad bit more fatigued.
Nutrabio has integrated a slow-release form of caffeine along with the anhydrous form. This means sustained energy release over a longer period of time. This is crucial for those who want to push yourselves a bit more every time you work out.
Their recovery matrix is a hydration and electrolyte complex to replenish muscle health quickly. A great muscle-centric vitamin and mineral system rounds off the formula nicely. The combination of magnesium, calcium, potassium, and vitamins B6 and B12 can give stellar support to muscles and their nerves.
| | |
| --- | --- |
| Why do we love it | What you need to consider |
| Contains all pre-workout essentials | Poor taste |
| Great caffeine profile for sustained energy | On the pricier side |
| Hydration & electrolyte complex for recovery | |
Summary of Customer Reviews:
Users love the NutraBio PRE Workout Powder for the ratio of different nutrients and their quality, calling it ideal for athletes and serious fitness lovers. However, some users are unimpressed with the taste, and few have experienced digestive disturbances.
If you are among those people who like to see their workout results translated into bigger muscles, consider using KAGED MUSCLE Pre-workout. 
For many, bigger muscle size and pump are a sign that their working out is paying off. Remember though, that muscle pump is only a temporary increase in muscle size. To experience sustained benefits, muscle strengthening is essential.
The KAGED MUSCLE Preworkout supplement helps in both. With 6.5g of fermented citrulline, it has a phenomenal capacity for developing muscle pump. Also, BCAAs (branched-chain amino acids) of a fermented variety have been added to support a good pump. This ensures a steady supply of energy for a sustained pump and better endurance.
Their caffeine hit for added focus and concentration comes from organic green coffee beans.
The formula also has a very decent 2g taurine per serving. Taurine helps not just to maintain focus but also helps muscles recover faster from fatigue.
This product is among the few that also includes an immunity-boosting matrix. Antioxidants like blueberry, turmeric, and green tea have been added as extracts. However, they have been added as a blend with 20+ other ingredients. So the downer is that we do not have individual concentrations to validate their immune-boosting capacity.
| | |
| --- | --- |
| Why do we love it | What you need to consider |
| Great muscle pump sustenance | Uncertain immune-boosting credentials |
| Added BCAAs | Does not have a great vitamin & mineral representation |
| Decent Taurine delivery for focus and recovery | |
Summary of Customer Reviews:
Most users are happy with its pre-workout capacity and clean caffeine effects without the jitters. There are some, however, who found the product underwhelming and poor tasting.
Focus and energy for a workout is great. But, if muscles are unable to receive enough fuel or recover quickly, the next workout becomes tough to sustain. This is where BCAAs come in, as they fulfill two crucial goals: one, you can exercise more with shorter rest periods, and two, the results sustain for a longer time.
Pre JYM Pre Workout Powder has the ideal 2:1:1 ratio of the 3 BCAAs. As a result, this works great to provide instant stimulation and focus to exercise and muscle endurance and recovery. Owing to this, I find this product to be among the best pre-workout supplements with BCAA representation.
This formula has a perfect combination of creatine, citrulline, and beta-alanine, giving you the excess power needed for your workout.
The caffeine hit is also enormous at 300mg. This means better focus and more energy.
What did not vibe well with me was that they have added sugars and artificial flavoring. Also, since this product has been prepared in shared factories, it may be tainted with gluten, soy, and egg. So, vegetarian users, do note.
| | |
| --- | --- |
| Why do we love it | What you need to consider |
| Ideal BCAA combination and quantity | Contains added sugars and artificial flavoring |
| Great caffeine hit for focus | May not be gluten-free, soy-free or egg-free |
Summary of Customer Reviews:
More than 80% of customers are pleased with the pre-workout capabilities and energy generated by Pre JYM Pre Workout Powder. However, there are some who have experienced jitters because of the caffeine content.
First, I am not a fan of "blends". This is because unknown individual nutritional quantities make it difficult to gauge the product's efficacy.
I make a rare exception for C4 Sport Pre-workout Powder for 2 reasons: one, it has been tested and certified efficient and safe for sport by third parties, and two, it contains premium quality ingredients. This is confirmed by its NSF certification, which guarantees that the ingredients used are high-quality, the efficiency of the product is powerful, and it is free from banned substances.
They have used a micronized version of creatine. Micronized creatine means purer creatine with faster and better effects, and lesser side effects.
They have also included the patented CarnoSyn beta-alanine instead of a generic variety. This ensures better quality and potency of the ingredient.
There is a third reason as well. This pre-workout tastes amazing despite having just 5 calories per serving. With about 7 flavors, it is one of the tastiest supplements I have come across. Great flavors work as great motivators to consume a product.
| | |
| --- | --- |
| Why do we love it | What you need to consider |
| Excellent taste | Lacks citrulline |
| Premium ingredients | Contains artificial colors and flavors |
Summary of Customer Reviews:
Users love the taste and clean ingredients of C4 Sport Preworkout Powder. However, some users found the supplement less effective than what they expected.
Pre-workout supplements are taken so that we can sustain exercising for a more extended period of time. This translates into more effective lean mass building and more calories burnt. Most pre-workout powders deliver a certain limited number of calories. However, there are people who are extremely calorie-conscious, not wanting to consume even a single extra calorie.
If you are one of them, you could consider taking Naked Energy Pure Pre Workout Powder (unflavored). It has among the cleanest, premium ingredients I have come across and has zero calories. In addition, their nutrients are organically sourced, and there are no added sugars or carbs.
The creatine content is about 1g per serving which is less than most other pre-workouts with creatine. This also makes this one of the best starter supplements if you are new to pre-workouts. The formula is friendly for beginners and does not overload the system with too many ingredients.
It is a gluten-free, soy-free, and dairy-free product, a great choice for vegetarians, vegans and lactose-intolerants.
| | |
| --- | --- |
| Why do we love it | What you need to consider |
| Zero calories per serving | Poor taste |
| Gluten-free, soy-free and vegan-friendly | Other pre-workouts deliver more nutrients per serving |
| Organically sourced ingredients | |
Summary of Customer Reviews:
More than 70% of customers love that the Naked Energy Pure Pre-workout powder uses premium ingredients and that it is free of calories. Many of them, though, find the taste off-putting and unappetizing.
Even though the vegan market is on the rise when it comes to supplementation, few products are able to match up to their non-vegan counterparts. Do Vitamins PurePump All-Natural Clean Preworkout Powder is one among those.
If you look closely at its ingredients, you can see that all pre-workout essentials have been responsibly derived from premium sources. High-quality ingredients mean better gut absorption and higher availability for a workout.
It also delivers all 3 BCAAs in the 2:1:1 ratio although not in the therapeutic quantity. Another unique fact is that the caffeine is derived from green tea whereas most products get their caffeine from coffee-containing sources. This gives a more subtle energy boost and fewer chances of jitters.
Another common grievance people have towards vegan powders is the taste. Most products taste grassy or unpleasant. The makers of this product have considered this and added a flavor using crystallized lemon and cane sugar. This makes one serving about 5 calories. But for those of you who are strict calorie-watchers, they have an unflavored, zero-calorie version as well.
| | |
| --- | --- |
| Why do we love it | What you need to consider |
| Suited to vegans | Other pre-workouts deliver more nutrients per serving |
| Keto-friendly and paleo-friendly | |
| Organically sourced ingredients | |
Summary of Customer Reviews:
Do Vitamins PurePump Pre-workout Powder is a favorite among vegans and keto dieters. However, while users are happy with its clean formula and premium ingredients, many say that its taste could be improved.
A pre-workout aims to provide sustained energy and focus to push yourself to perform more reps with shorter periods of rest. However, there are some though that perform beyond their core requirement.
Many pre-workouts provide additional muscle support through nutrients that enhance endurance, promote recovery and boost hydration. Optimum Nutrition Gold Standard Pre-Workout is one supplement whose focus is not just on muscle building but on building overall immunity.
It has an impressive performance complex that includes 3g of creatine monohydrate and 1.5g of beta-alanine. The caffeine is neither too much nor too less, reducing jittery side effects.
Immune support is provided by the vitamin matrix, which includes a decent dose of Vitamin D. Vitamin D helps not just in immune building but is also a vital nutrient for bone and muscle growth and development.
However, this supplement has its share of fillers, artificial colors, and flavors. Without these, it would have been a super clean and mean formula.
| | |
| --- | --- |
| Why do we love it | What you need to consider |
| Fortified with Vitamin D for immune support | Contains artificial flavors and colors |
| Keto-friendly and paleo-friendly | |
Summary of Customer Reviews:
Many users like the ON Gold Standard Pre-Workout Powder flavors and mention it is well-suited for caffeine-sensitive people. However, some users felt it was flat-tasting, while others noted signs of headache and digestive upset in the initial days of starting the product.
Why should you take creatine?
Creatine is an amino acid that is present in the muscle cells and helps muscles produce energy during high-intensity movements like running and lifting weights. It is also among the most well-researched nutrients when it comes to fitness.
Supplements with creatine can be taken by anyone with a serious inclination towards lean mass gain and fitness. That is why most people expect creatine to be present in pre-workout supplements. However, creatine can also be taken as a supplement by itself.
What are the benefits of pre-workout with creatine?
Creatine is a wonderful muscle fuel that works in different aspects of muscle health. Combined with a good pre-workout, this can benefit you in multiple ways:
Better performance
Creatine-infused pre-workouts boost the production of ATP (energy) in muscle cells. Because of this, muscles can perform better, especially during high-intensity workouts.
Superior muscle endurance
Your muscles can perform for longer durations without experiencing fatigue. This helps when you are weight-training and strength-training.
Visible pump
Creatine-fortified pre-workouts boost the development of a good muscle pump because muscles can hold more water, giving a chiseled look.
Quicker and steadier recovery
Because creatine helps increase water availability in muscle cells, they can hydrate faster and recover more quickly from a strenuous workout. You can also consider Glutamine supplements or Fenugreek supplements as they improve your gut health and complement your recovery.
More lean mass gain
Creatine can speed up muscle growth and increase lean mass in a shorter period.
What pre-workout ingredients should I look out for?
An effective pre-workout should ideally contain the following ingredients:
Creatine
Creatine is the most well-researched nutrient for muscle health. It is essential for better performance, pump, and recovery. This nutrient needs an initial loading phase, where the body needs to accumulate creatine in the muscle.
Ideal dose: 3-5 grams
Caffeine
We all know caffeine as an energy booster present in coffee and tea. But, a dosage of 200-400mg is recommended to make a difference as part of a pre-workout. Do not go beyond 400mg. If you are caffeine-sensitive, start slow with 150mg.
Ideal dose: 200-400 mg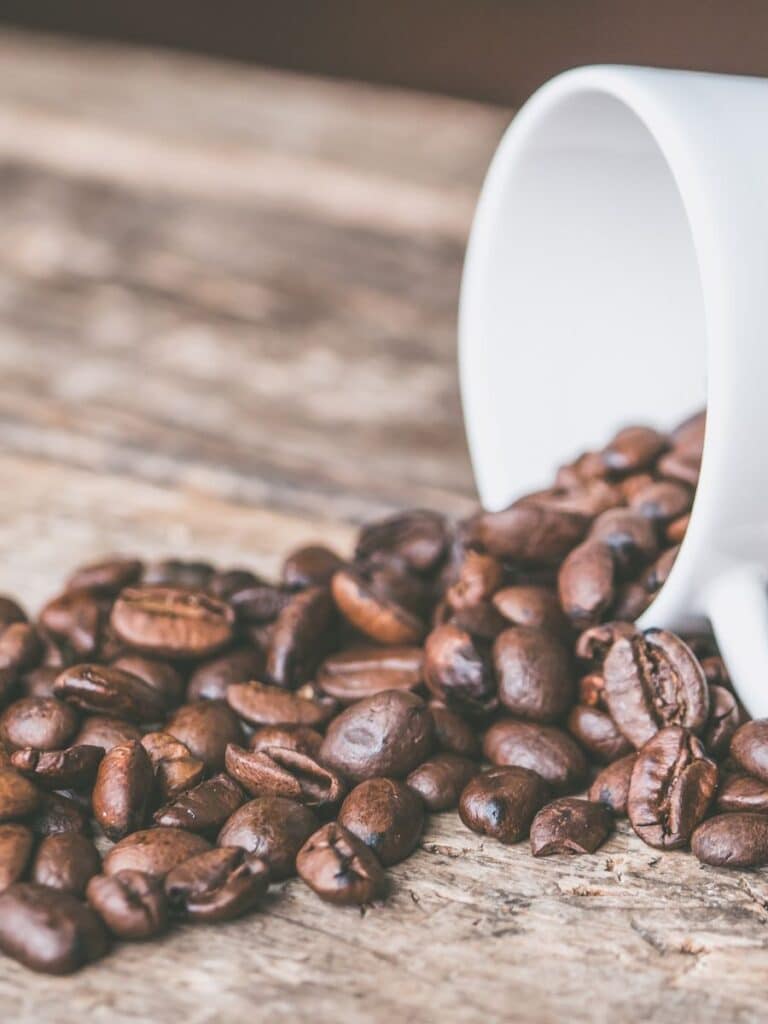 Citrulline
Citrulline is needed to improve blood flow to muscles for better performance. 
Ideal dose: 4-8 grams 
Beta-Alanine
Beta-alanine is efficient at delaying fatigue and helping you stay active for longer. This is the nutrient that gives you a tingling sensation in your body. However, it wears off when your body gets used to taking beta-alanine daily.
Ideal dose: 2-5 grams
Betaine Anhydrous
Betaine is an amino acid found in beetroot. It is known to enhance muscle power and boost endurance. 
Ideal dose: 2.5-4 grams
BCAA
The recommended BCAA dosage depends on individual considerations, including weight and an evaluation of the BCAA content obtained from the diet. 
Ideal dose: 5 grams (if you are not on a separate BCAA supplement)
What pre-workout ingredients should I avoid?
Read the supplements table on every product carefully. Here is what you should generally avoid:
Proprietary Blends
This is a mixture of different nutrients and ingredients. The thumb rule is that even if the blend contains all of the required pre-workout ingredients, it is better to stay away from them. That's because we do not know the actual dosage of each ingredient individually.
Other Ingredients
When you look at the section mentioning 'other ingredients', you get an idea of whether the supplement contains fillers, artificial colors, or flavors. Always prefer supplements that have no fillers or artificial additives.
Buying Guide: Factors to consider before buying a Pre-workout Supplement
To make sure you buy the pre-workout that suits you best, here's a checklist you could follow:
Ingredient Profile
Go through the ingredients in the Supplements Table and consider buying the product that contains maximum of the required pre-workout nutrients mentioned above. Also, look for sourcing information. Finally, go for products that have certified organic or patented ingredients.
Ingredient Dosage
Check and select the product that contains the correct dosage of ingredients. If you are a beginner in pre-workouts, go for a supplement that contains ingredients on the lower side of the recommended dosage. This will help you ease into your supplement.
Third-Party Tested Products
Choose products tested for purity and banned substances from credible third-party sources. This gives an assurance of the quality of the supplement.
Pack Size
Start with a smaller-sized pack if available. This will help you take a call regarding comfort with taste, digestion, and effectiveness on your body.
Professional Help
If you are confused or unsure about which pre-workout to buy, consult with a qualified nutritionist to evaluate and understand which supplement will work best for you.
Take Away
If you are serious about gaining muscle and improving stamina, a pre-workout supplement is a must. It can help you train harder and longer to achieve your health goals.
I love the NutraBio PRE Workout Powder for packing all the pre-workout essentials AND including a great vitamin system in its zero-calorie serving. However, the complete list of 7 best pre-workouts with creatine will help you decide the one that's best for you.
FAQs
Is pre-workout bad for you?
Not at all. A pre-workout supplement is one of the best ways to increase your muscle power and enhance your endurance. Choose the one that suits you the best. If you feel an itchy or slight burning sensation after taking your pre-workout, that's probably because of beta-alanine. We have reviewed some of the best pre-workouts without beta-alanine, so you get the energy boost without distractions. However, if you are still unsure, I recommend you consult a professional who can help you.
When should I take pre-workout?
The best time to consume a pre-workout is 30 minutes before your training session. This gives time to the supplement to rev your body into workout mode.
You can also consider taking an EAA supplement to maximize your gains.
Disclaimer: This article is for educational and informational purposes only. It should not be considered medical advice. Please consult a doctor or nutritionist before starting the consumption of any supplements. Always check the label before purchasing a product for potential allergic reactions.